A week ago I showcased my Irish themed baby shower and shared the amazing sponsor PomLove who created all of the Tissue Paper Pom Pom's that brilliantly tied all of the decor together.
Here's how the PomPom's looked at the shower:
They were the most amazing accents for this party. They add height, depth, color, and fun. For this shower we used the Mixed Greens tissue Paper Pom Poms. They were PERFECT! There were light and dark shades.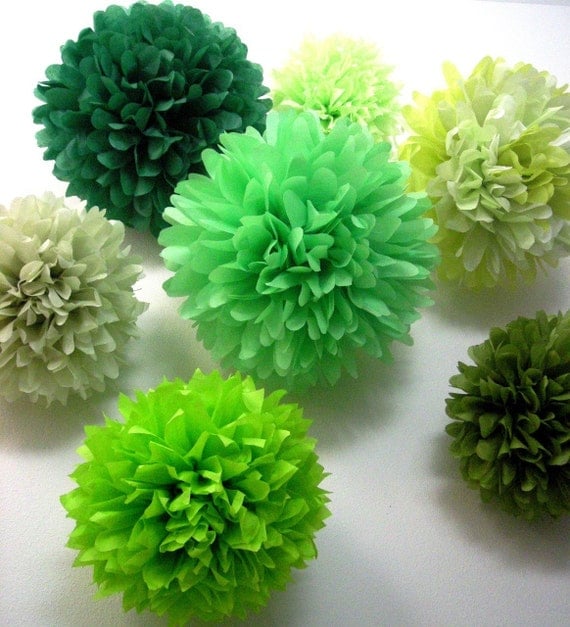 They come in a box and all the hard work is done for you. All I had to do was fluff them out, add the string, and hang them wherever the decor needed to be spruced up. The mixed package was great because there were 10 pom poms mixed in size and color. 
ALSO! PomLove supplied this amazing confetti, in coordinating colors, that was PERFECT to really tie all the tables together. 
You can see how much flare the confetti added. They added color accents to each area and kept the theme flowing through the shower.
PomLove has a HUGE selection of Tissue Paper Pom Pom's and I have to share a few of my favorites in her shop. 
The PINK'S
! How awesome would these be for a baby girl baby shower
 I think this
Ocean colored
set is my favorite: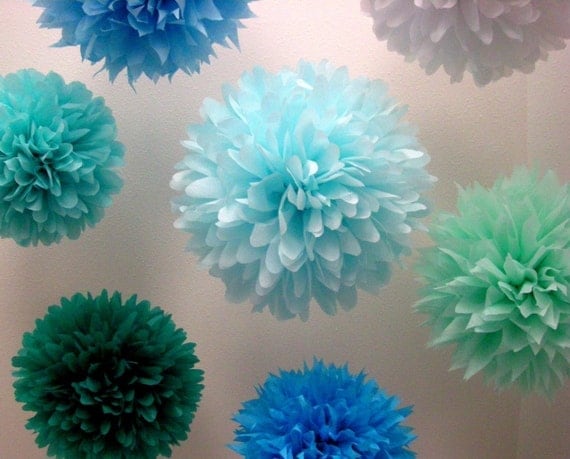 What about an amazing
Aqua Tissue Paper Garland!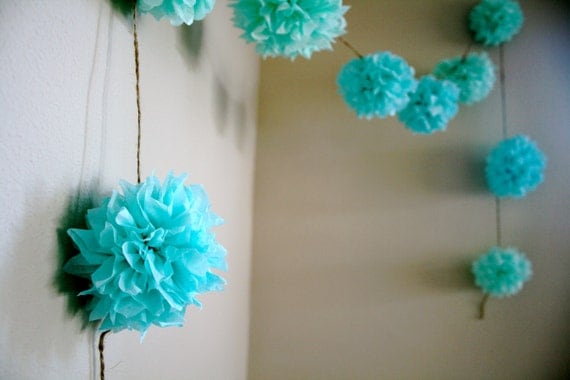 Oh and the Confetti! This
tissue paper metallic silver confetti
would be perfect to sprinkle on tables at a Wedding.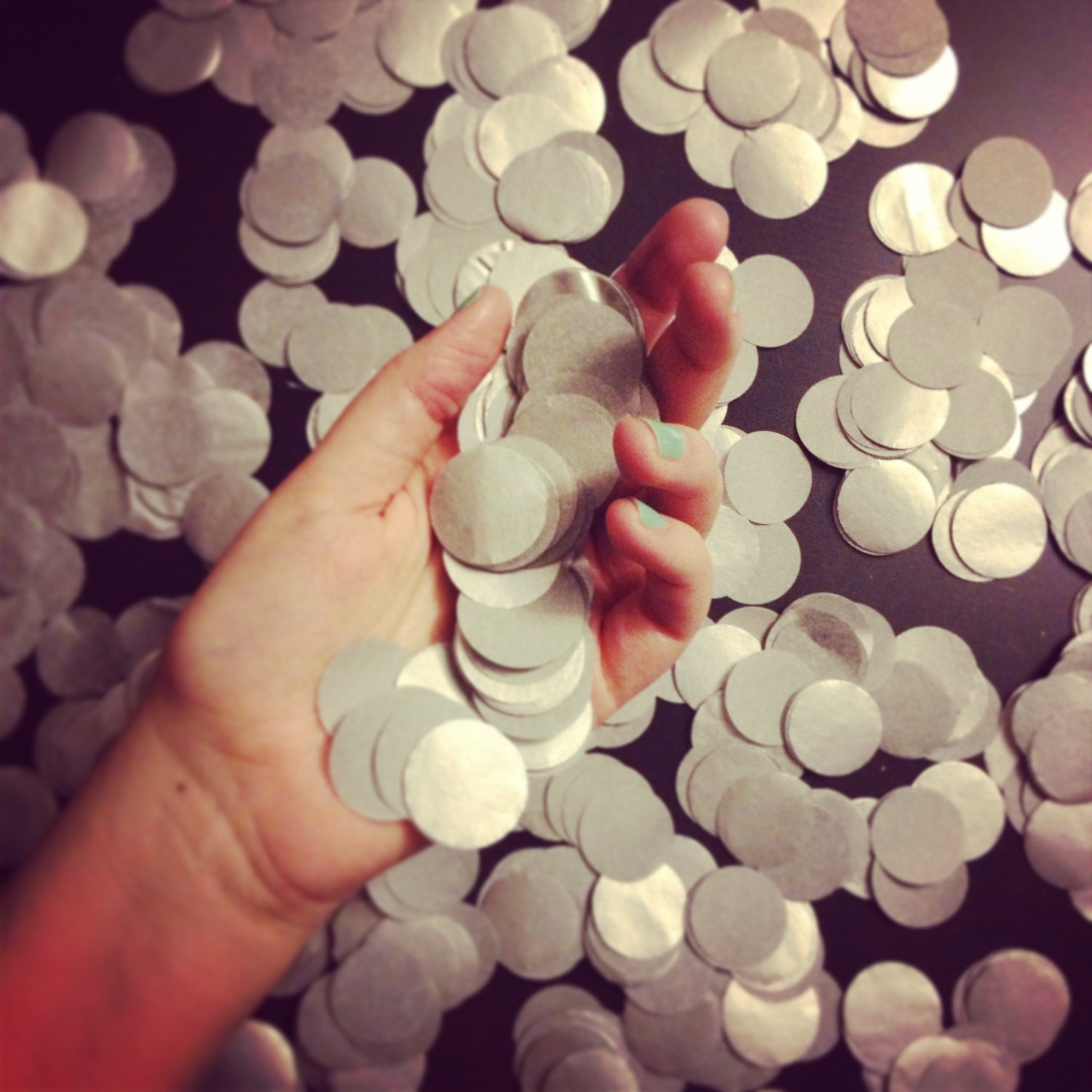 I can't say enough good things about PomLove and her amazing Tissue Paper decor. If you're planning a party any time soon, get your order in with her now. You will not be disappointed and I promise! PROMISE that everyone will be blown away by your party decor when you go with
PomLove
.